Tail-Waggin' Tug Time
The perfect fusion of durability and delight. Crafted for those joyful tugging sessions, this toy prioritises both your comfort and your dog's excitement. It's not just a toy; it's a doorway to countless memories.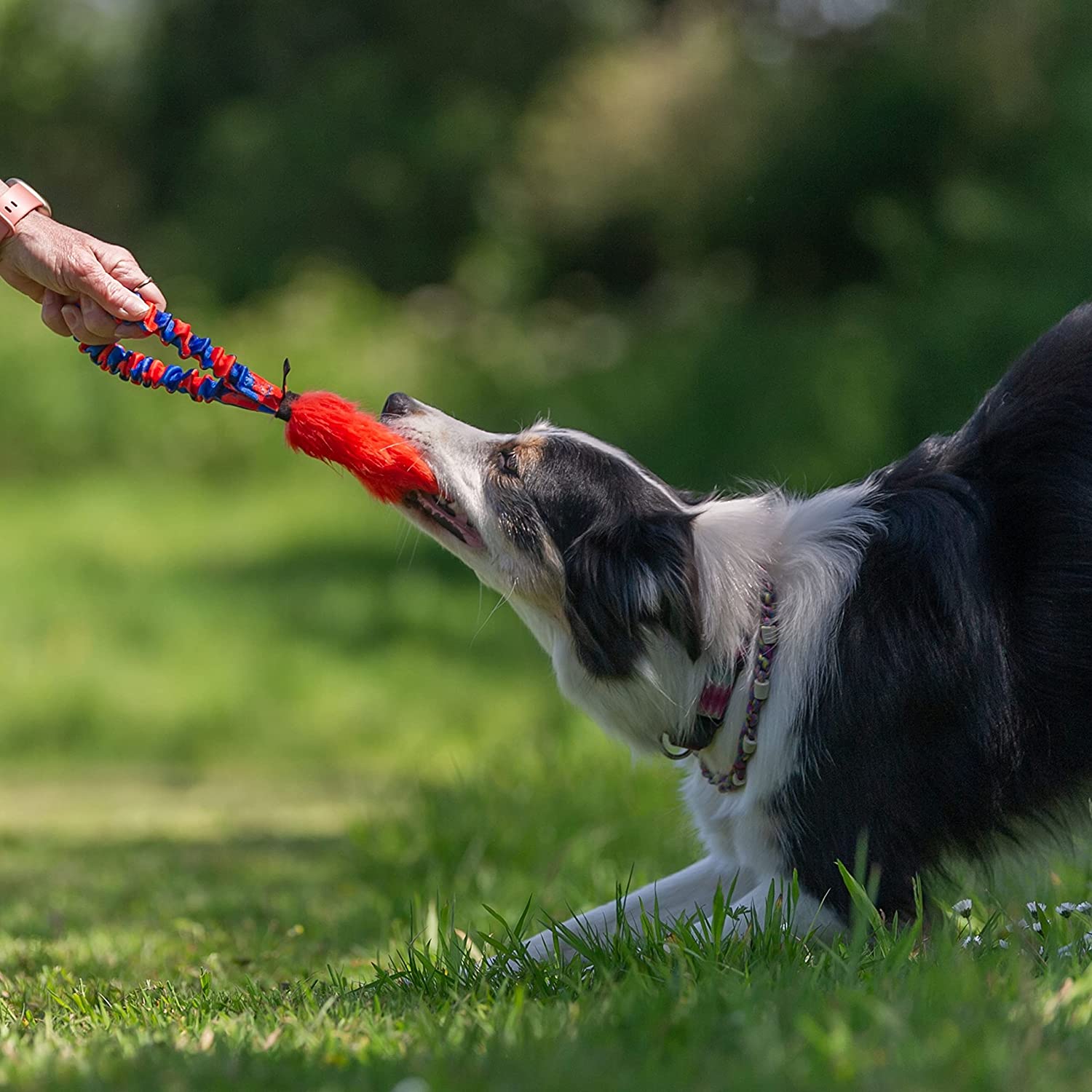 It's best to avoid machine washing. For optimal care, gently wipe the toy using a damp cloth. Avoid immersing it in water.
The toy is crafted with durability in mind, and the squeaker is integrated to withstand spirited play. However, remember all toys have their limits, and supervised play ensures longevity.
Absolutely! While compact, the Tug-E-Nuff is robustly built and has a spacious bite area that accommodates dogs of various sizes.