Ready for Tug-tastic Playtimes?
Transform time with your pup. Designed for recall training and exhilarating tug-of-war play get ready to captivate your dog.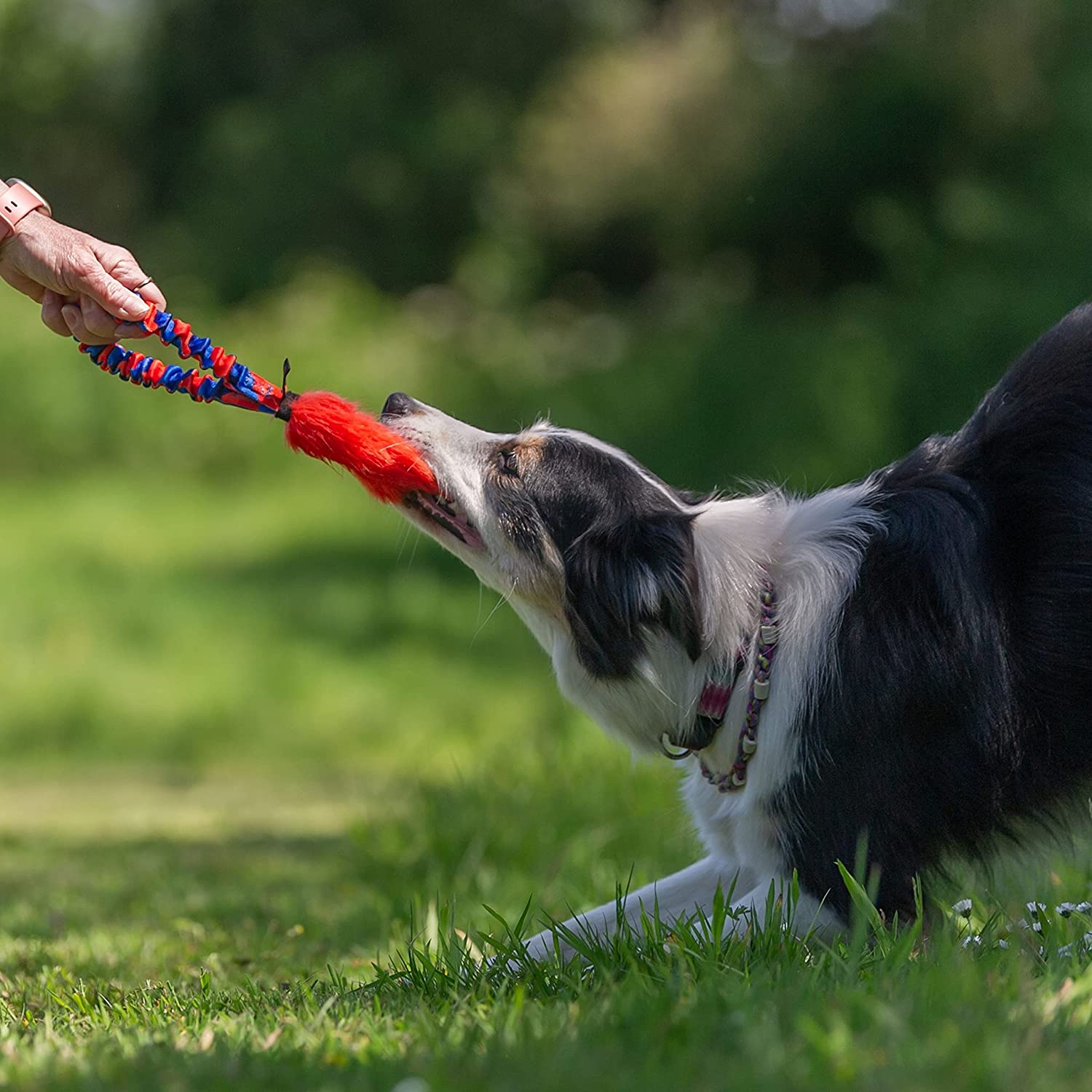 The benefits of tug toys for dogs include providing mental and physical stimulation, promoting healthy exercise, strengthening the bond between the dog and owner, improving communication during training, and offering an appropriate outlet for natural canine instincts.
To choose the right tug toy for your dog's size and breed, consider the toy's size, material, and durability. Select a toy that is appropriately sized for your dog's mouth, made from sturdy materials, and designed to withstand the strength and play style of your dog's specific breed.
Our tug toys are designed to be safe and durable for aggressive chewers. However, it's essential to supervise your dog during playtime and to not leave your dog to chew on these toys unattended. Tuf-E-Nuff toys are designed for you and your dog to play with together. Regularly inspect the toy for signs of wear or damage and immediately remove any loose fur or fabric. Replace the toy if it becomes excessively worn or damaged to ensure your dog's safety.