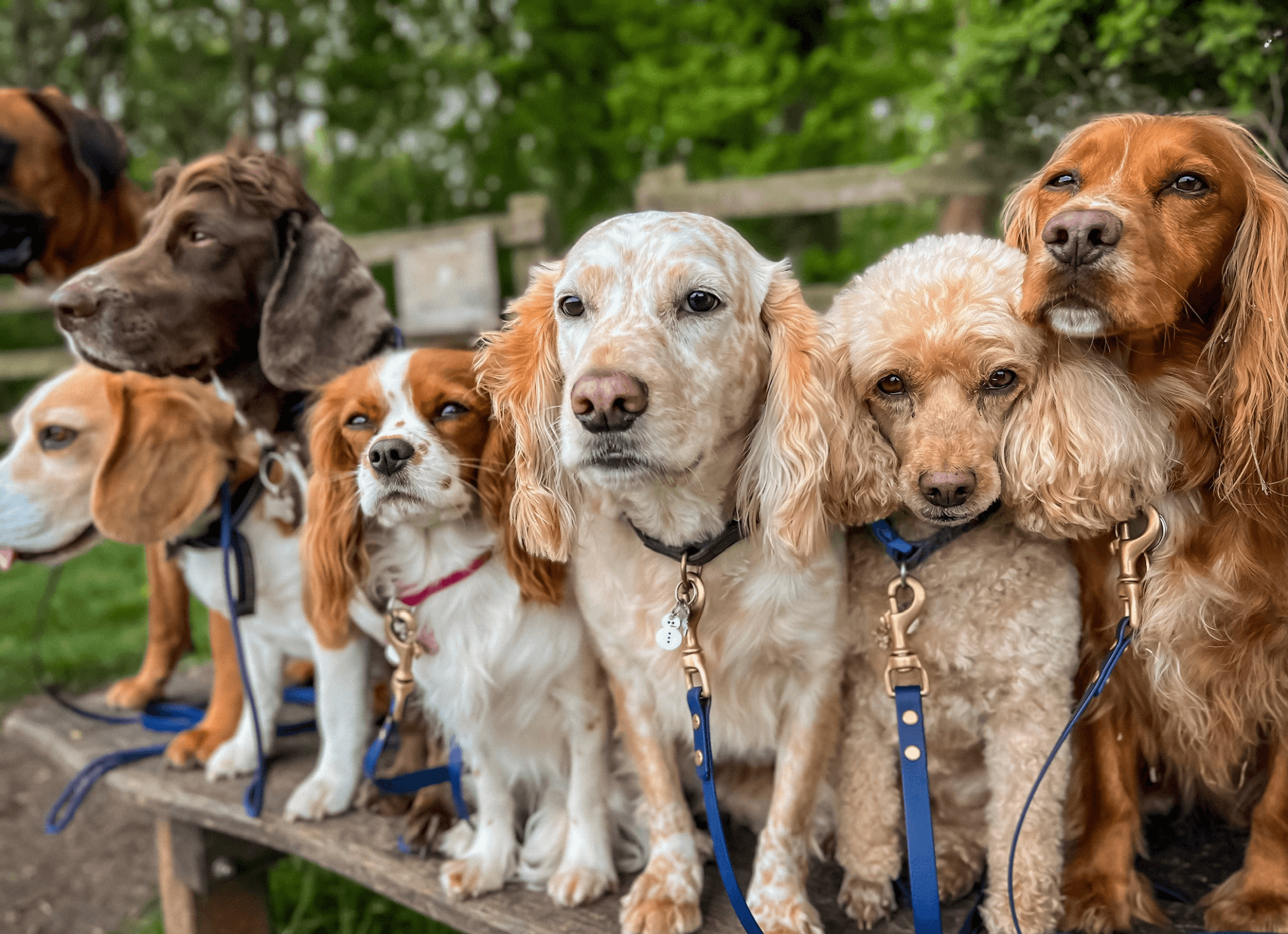 9 products
Dog Leads
Our leads were designed with, and for, a professional dog walker who needed a lead that was:
Strong to keep the dog safe
Comfortable to hold
Durable and wipe clean to handle the seasons
Biothane was the material that ticked all of those boxes and we got to work. Thousands of dog walks later, we've perfected the design to bring you the best Biothane walking lead for your own walks. 
A longer line enables your dog to explore parks, countryside and seaside. We craft 3m, 5m and 10m long lines from Biothane so that you get all the benefits of our leads, whether you are on a city walk or country stroll.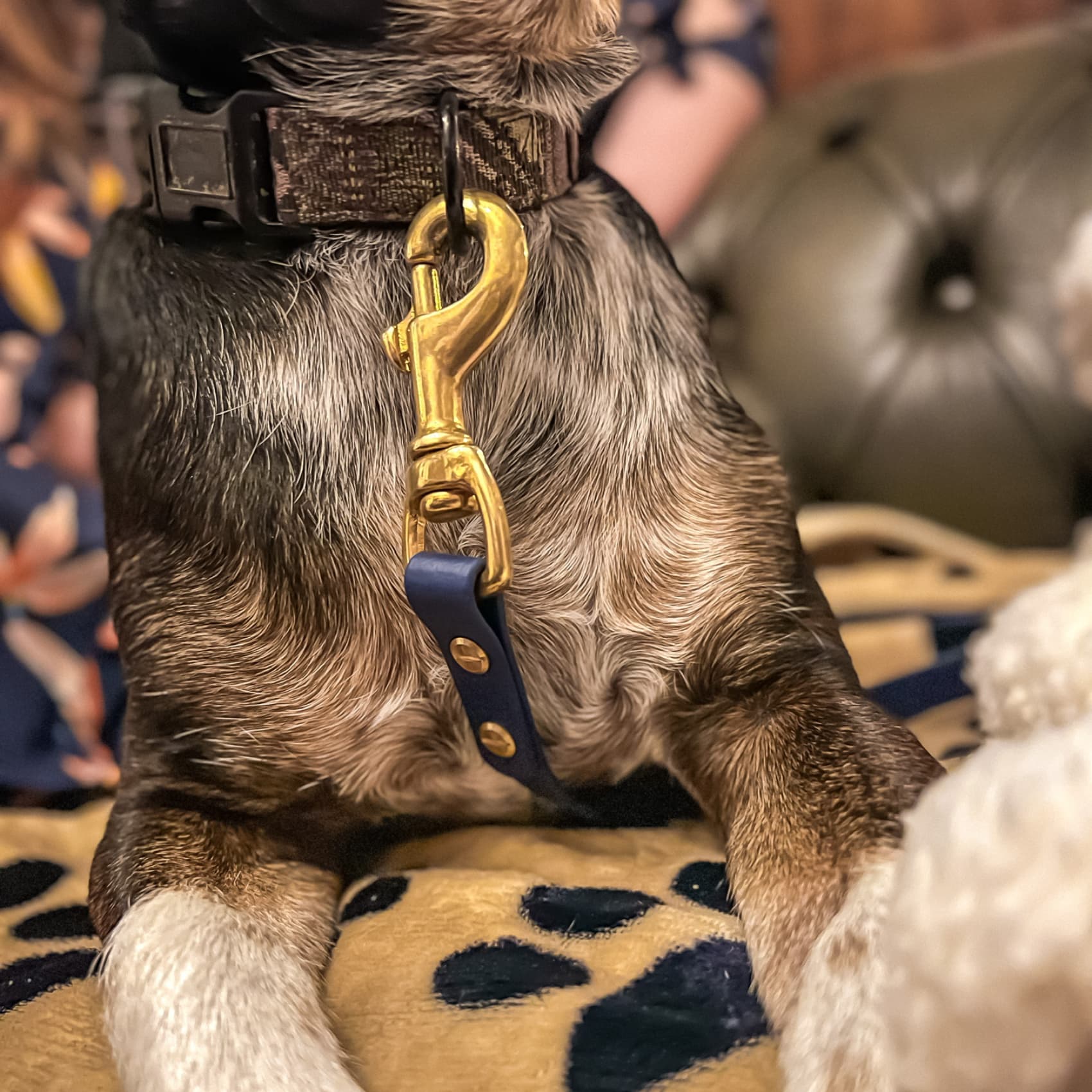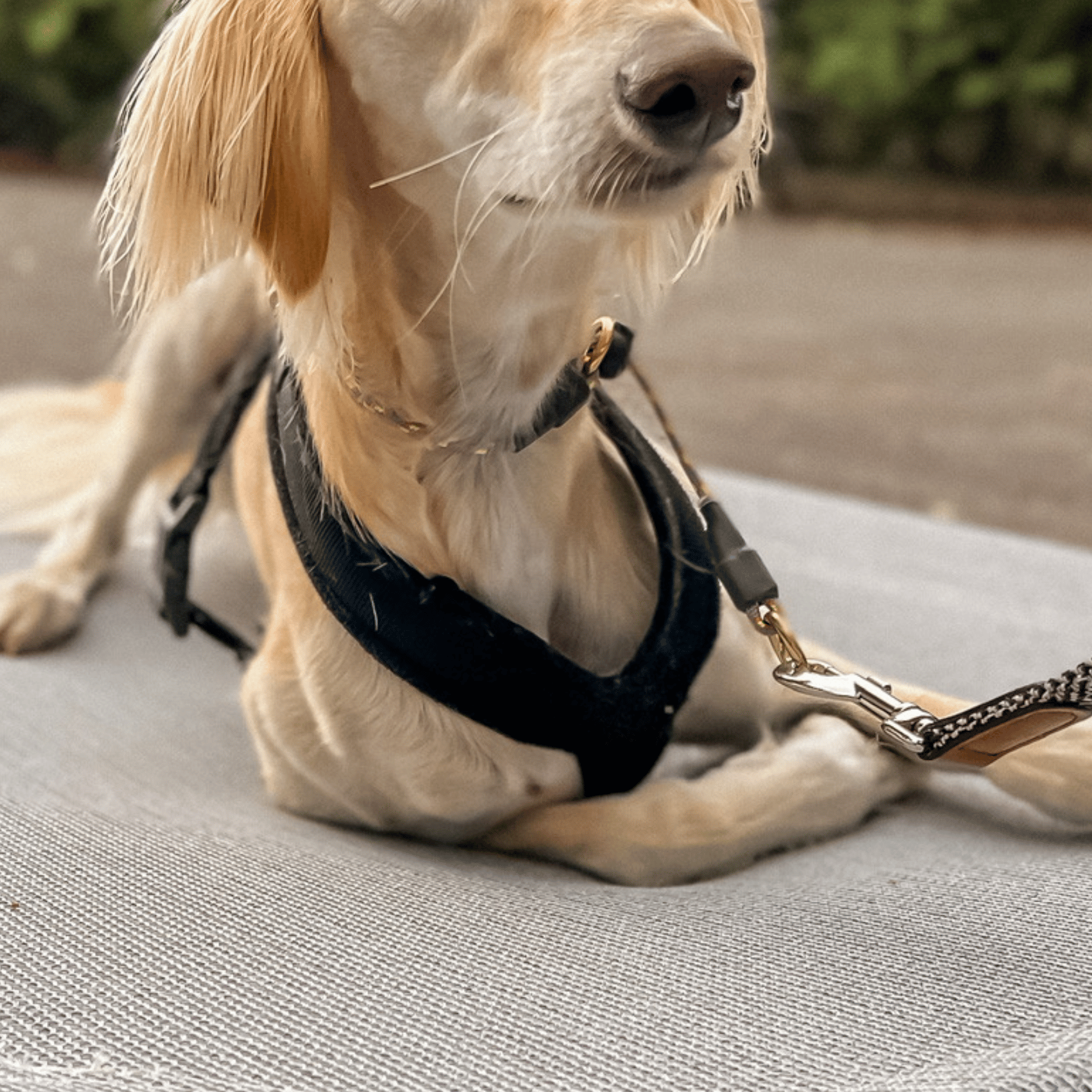 Slip collars
It's important that a slip collar works for both you and your dog. We have created a quick guide on how to measure your dog to make sure that you get the right size.
Most dogs need a slip collar between 14" and 22" but we can make a custom size collar at no extra cost. 
The slip collars will work with your existing walking lead or you can upgrade to a Fetch Club Shop Biothane lead! 
Slip leads
Slip leads come with a high quality antler stopper so that they can be adjusted to fit your dog. Our in-house trainer has created a video to help you fit and use a slip lead properly for the best experience possible. You can watch the short video on the slip lead page.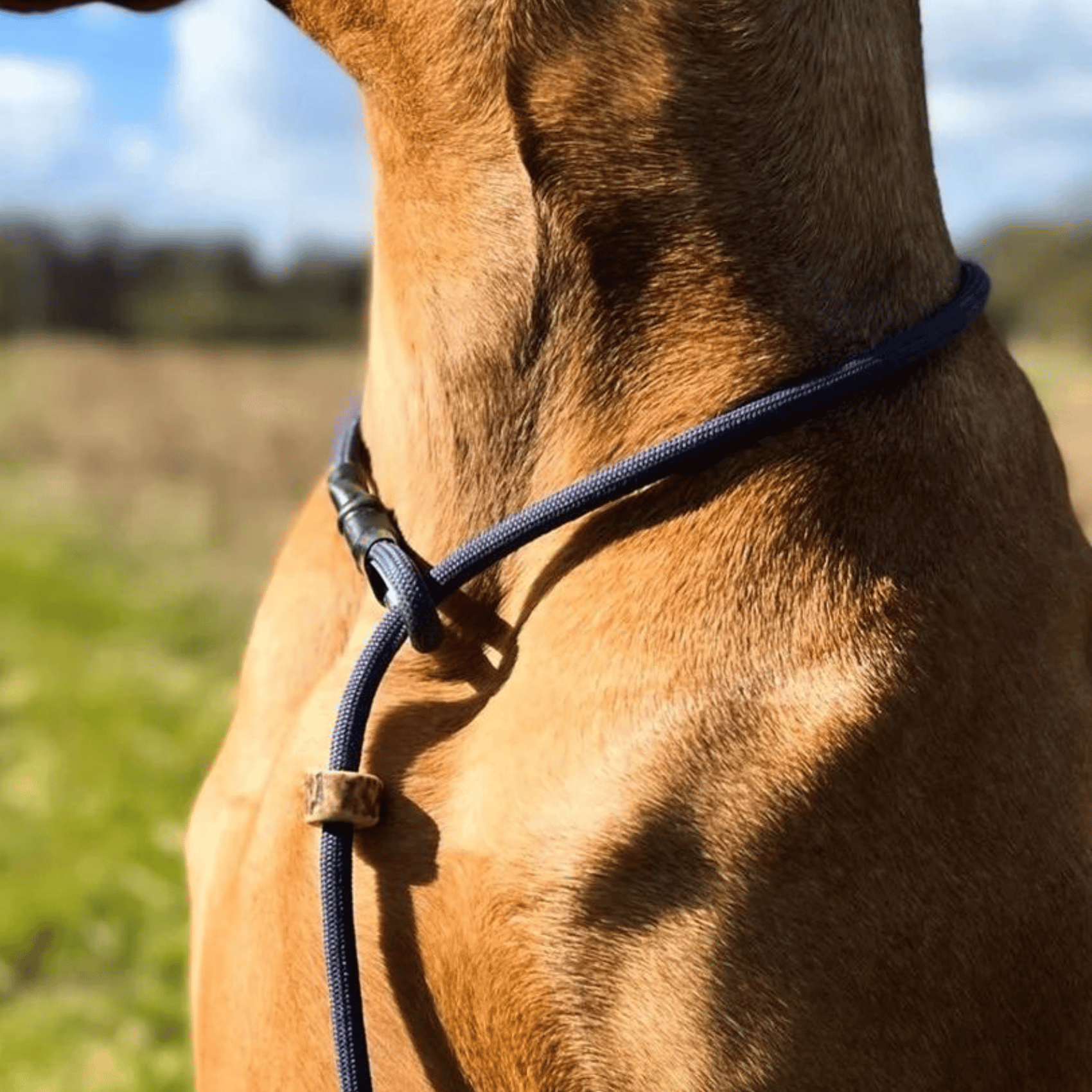 We feature a range of dog leads and collars, including handmade biothane leads, a durable and waterproof material. The leads are available in different lengths: walking lead, drag line, 3-metre, 5-metre, and 10-metre. We also offer slip collars that are handmade based on years of dog training expertise.
Biothane is a material that is known for its strength, durability, and resistance to water and dirt. It is easy to clean and maintain, making it a popular choice for dog owners who want a long-lasting and reliable lead or collar.
A slip lead is a type of lead that combines a collar and lead into one piece. The collar portion is designed to tighten when the lead is pulled, creating a gentle and effective way to control your dog's movement. Slip leads are commonly used for training or when walking dogs that tend to pull on their lead.
Our slip leads come with a premium deer antler stopper that helps prevent the collar from tightening too much and potentially harming your dog. Deer antlers are a natural material and they are also lightweight and durable, making them an ideal choice for this purpose.
Currently, we offer pre-determined lengths for our biothane leads, including walking lead, drag line, 3-metre, 5-metre, and 10-metre options. However, if you have specific requirements, please get in touch with us, and we will do our best to accommodate your needs.
Our slip leads are designed to fit most dog breeds and sizes, but we recommend measuring your dog's neck before purchasing to ensure the correct fit. If you have any questions about sizing or suitability, please contact us, and we will be happy to assist you.
Yes, biothane is a waterproof and easy-to-clean material, and you can wash your lead or collar with mild soap and water. 
We stand behind the quality and craftsmanship of our products and offer a 30-day money-back guarantee. If you are not satisfied with your purchase for any reason, please contact us, and we will do our best to resolve the issue or provide a refund.